Screen Printing
Screen printing is an excellent choice for medium to large sized jobs that require less than eight colors. Our experienced screen printers will print your apparel by hand for smaller or unique orders or on one of our automatic presses for high volume requirements. We have a time-tested process that yields quick and consistent results. Using high quality plasticol inks, we can achieve a highly durable print in just about any color.

How it works:
Screen printing is a printing technique that uses a woven mesh to support an ink-blocking stencil. The attached stencil forms open areas of mesh that transfer ink or other printable materials which can be pressed through the mesh as a sharp-edged image onto a Tshirt. A squeegee is moved across the screen stencil, forcing ink past the threads of the woven mesh in the open areas.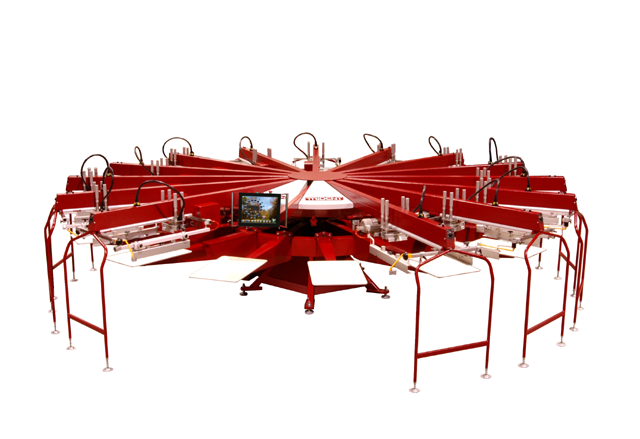 Screen Printing art requirements:
Please remember that your final product will only ever be as high quality as the artwork provided. We do our best to make sure that your files are printed to their full potential, but please supply your art at at least 300ppi or vector format and sized at the desired output size.